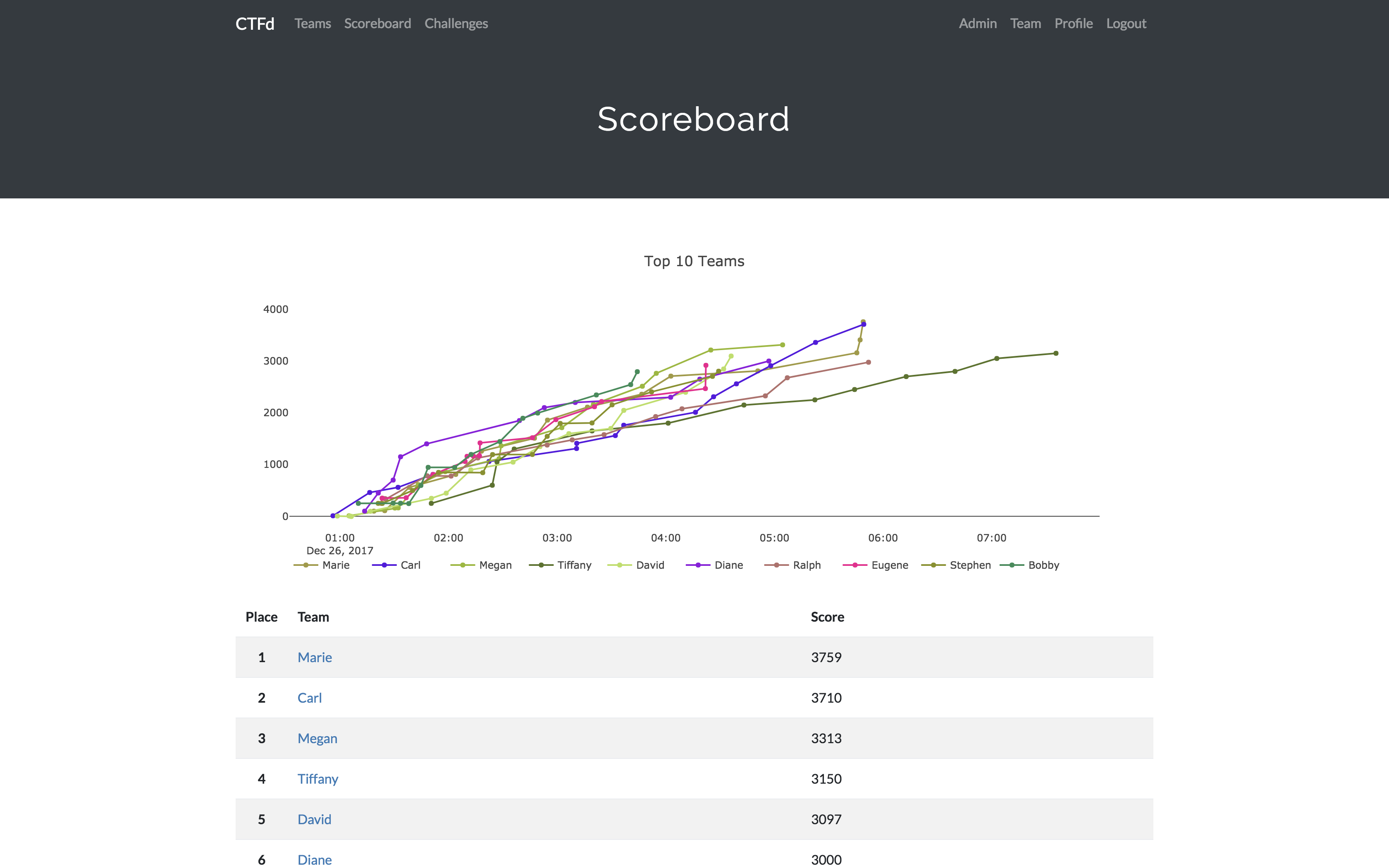 Cyber Security Training made simple
With the best Capture The Flag platform
What's a Capture The Flag?
A simple challenge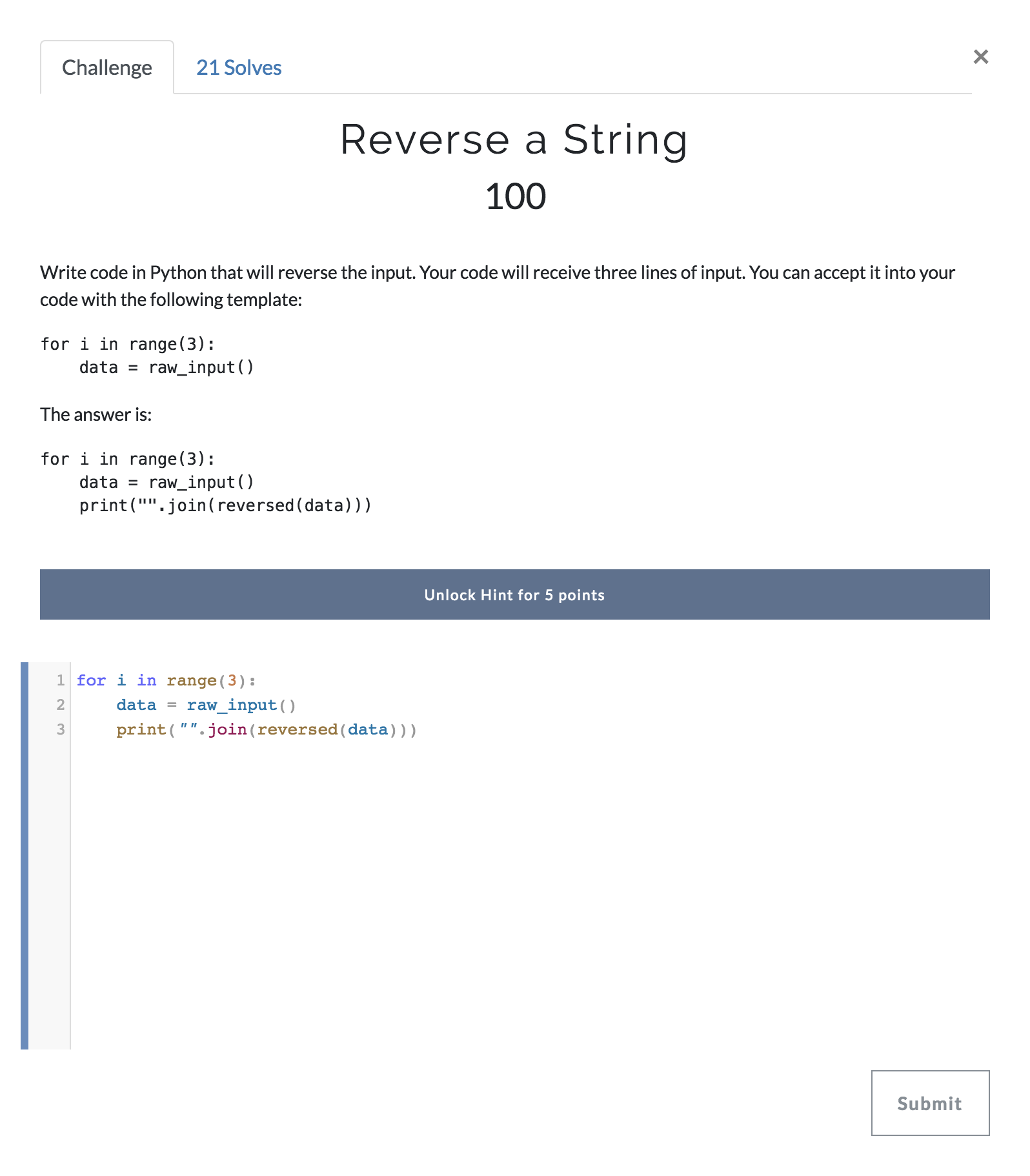 Ask your users to program too!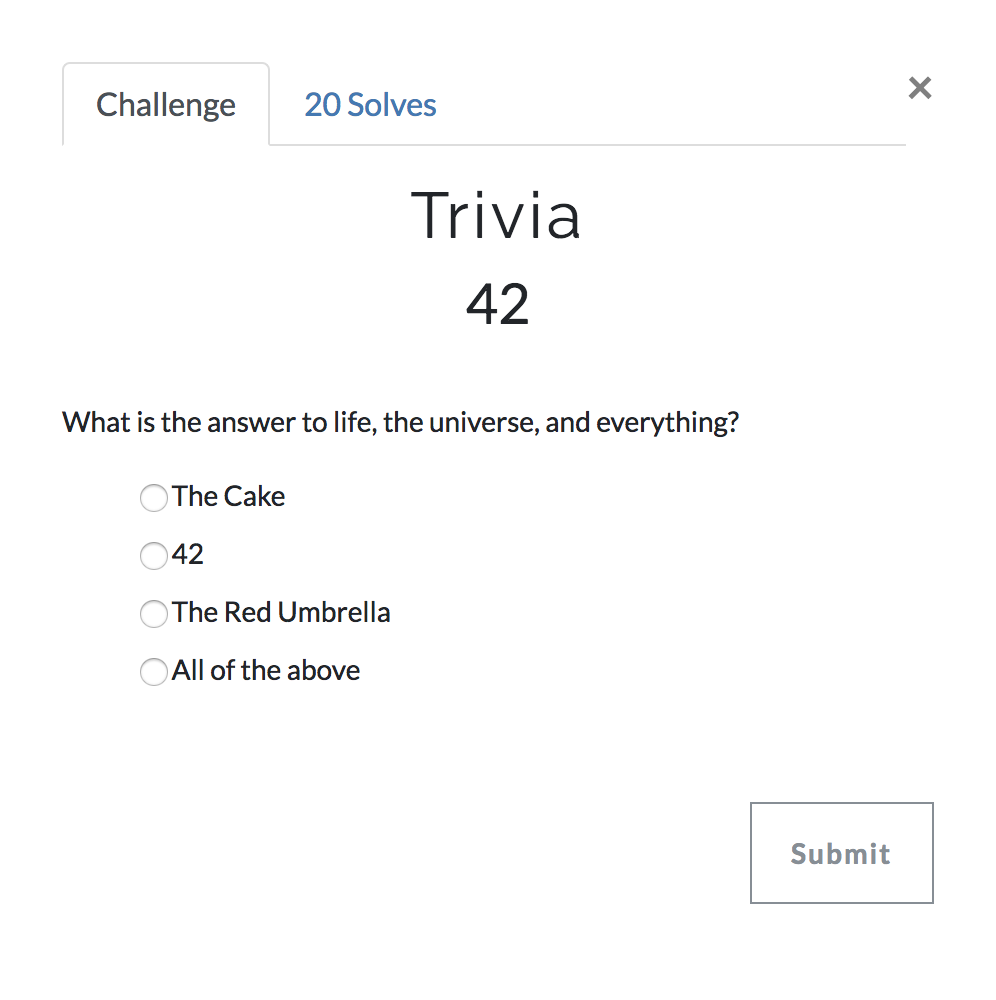 Classic multiple choice questions
Build your own cyber security workshop
---
Design your own questions. Understand where your students excel and where they might need to improve.
Creating light competition drives users to out-do one another on the public scoreboard and share techniques.
Custom Workshops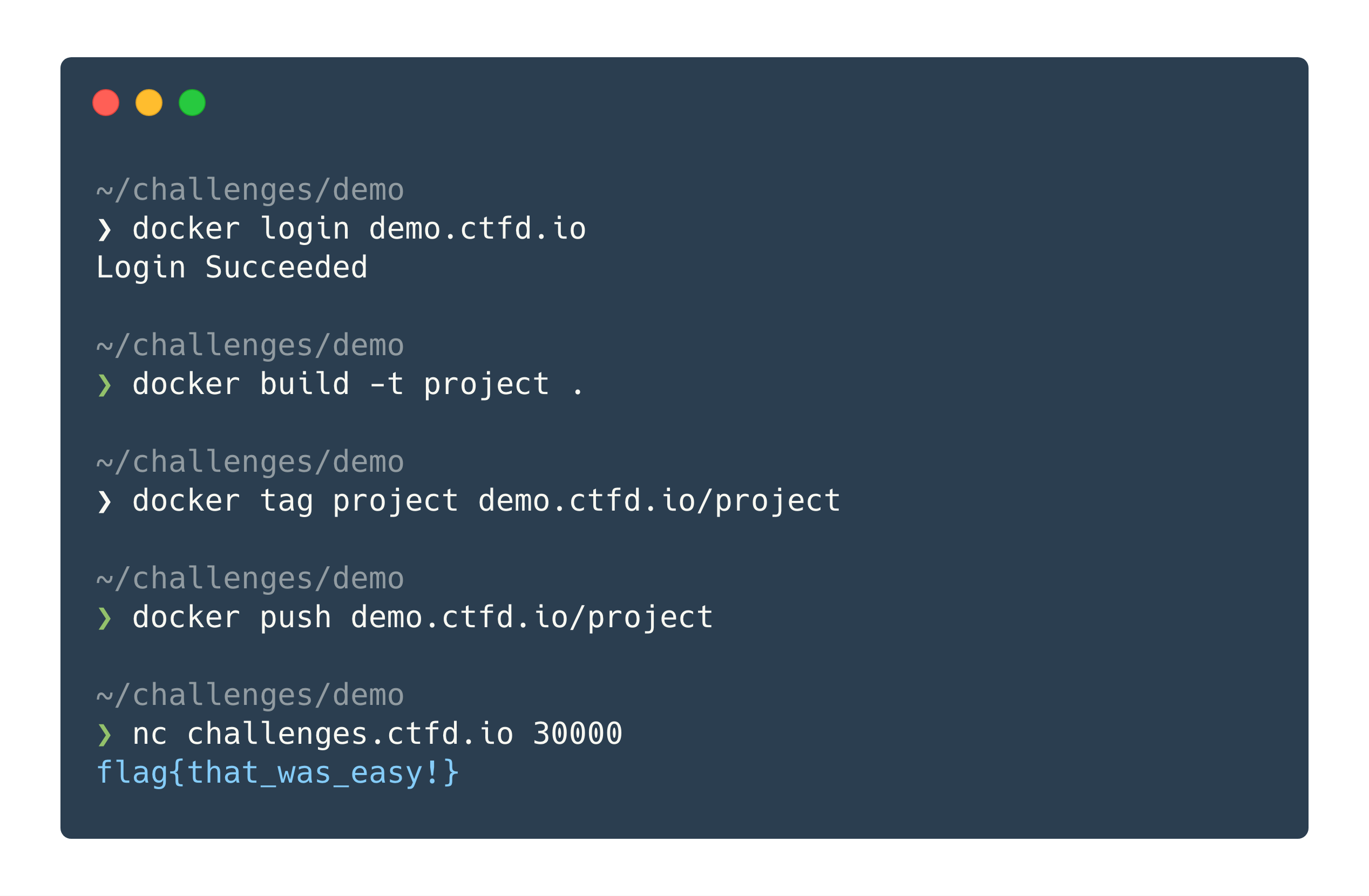 Easily deploy your challenges on
our hosted platform
---
Our custom designed challenge workflow makes it easy to deploy your Docker based challenges.
It's as easy as docker push
"We struggled with our own infrastructure for a few years before switching to CTFd.

We anticipated that the slick interface, easy configuration, and stability would be a big win for us, but what surprised us was what we weren't expecting: our data got better.

We finally got accurate stats and were able to seamlessly collect the data we need for global recruitment. CTFd has made it easier for us to scout blue-chip prospects and elite veteran tech talent for our company."

Nick Harbour, FireEye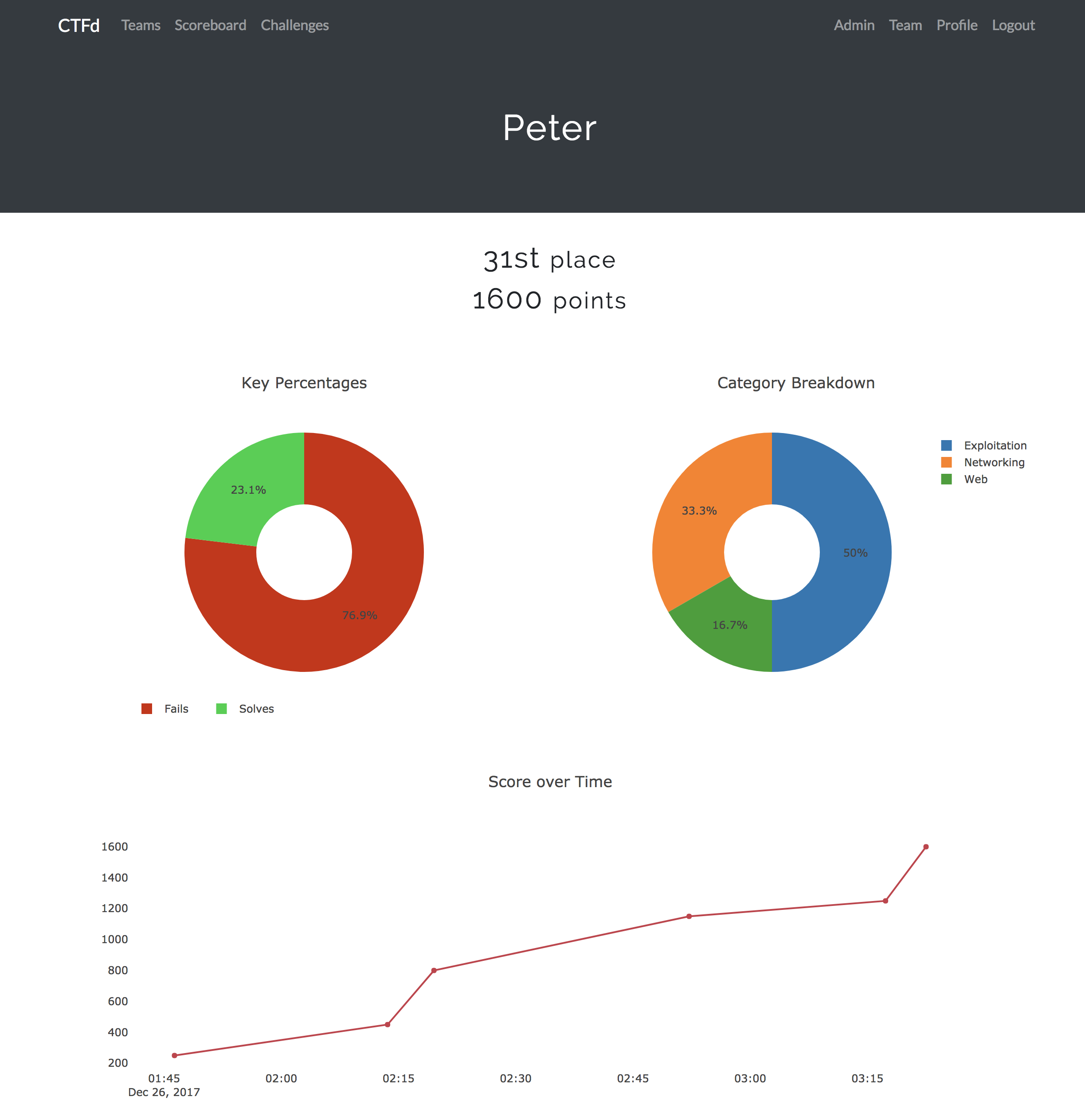 Track user progress with easy graphs
---
Visualize your users with their skill graphs.
With easy to use visualizations, you can quickly infer the state of a team without getting into the nitty gritty..
"No longer are you bogged down with the task of creating the scoring, registration, administration, challenge modals, and all auxiliary applications, you can focus on what matters; challenges and learning objectives!"

Jason Haddix, Head of Trust and Security, Bugcrowd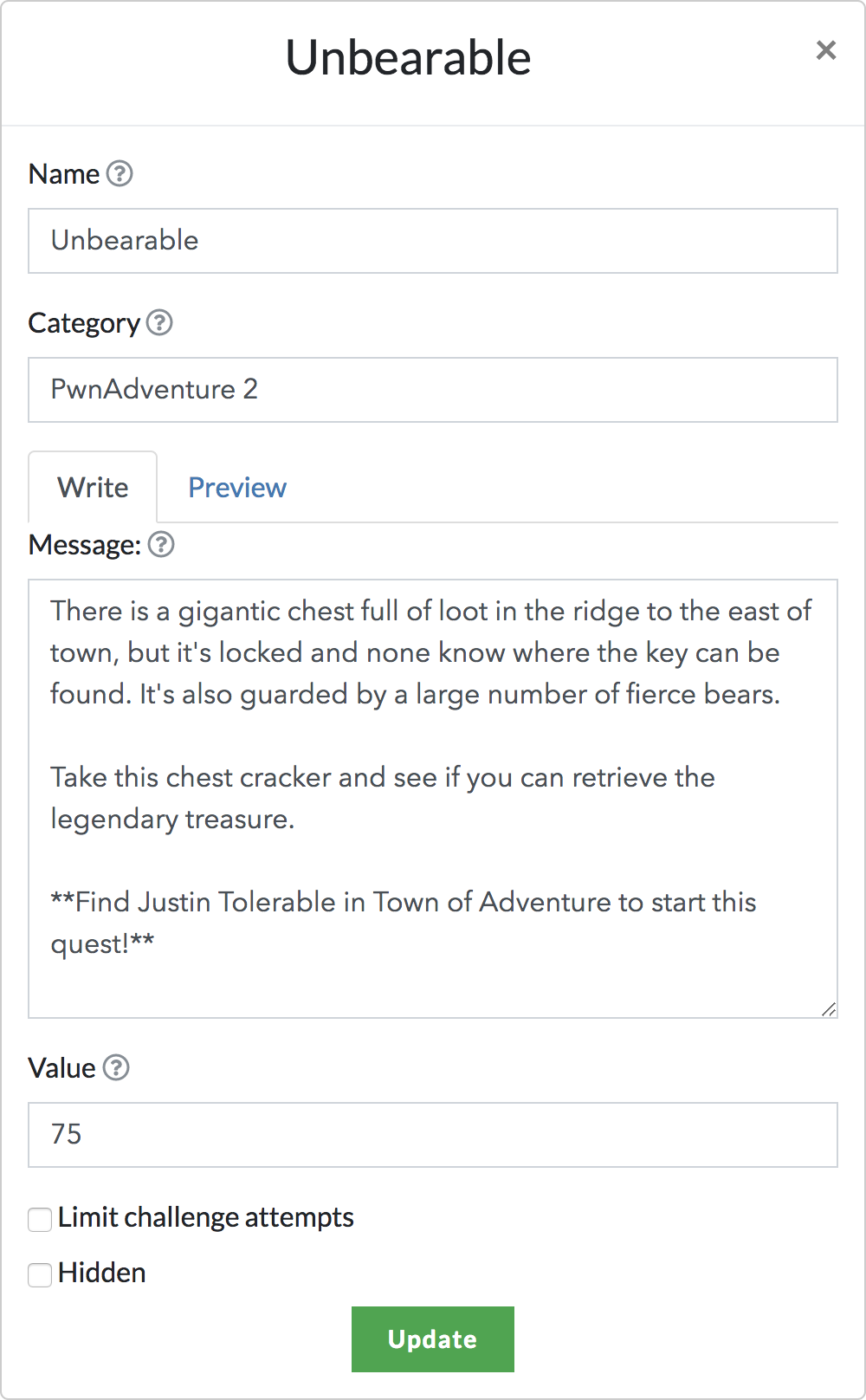 Easily add content and manage users
---
The administration panel gives you the ability to manage teams on the fly.
Send messages, edit team information, create new pages, add new challenges, and lots of other features are available to admins.
You can also customize CTFd with themes and plugins for infinite customizability on a rock solid base.