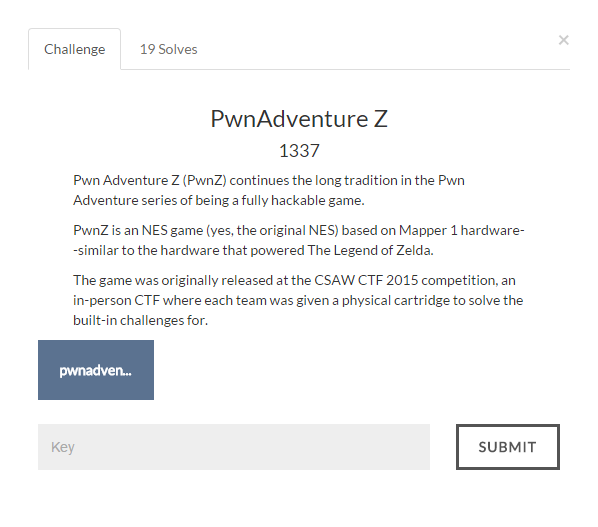 Present problems to users and automatically assess their skillset
---
Design your own questions/problems/challenges and ask your users to solve them. Understand where they excel and where they might need to improve.
Creating light competition drives users to out-do one another on the public scoreboard and also ask each other about their approaches.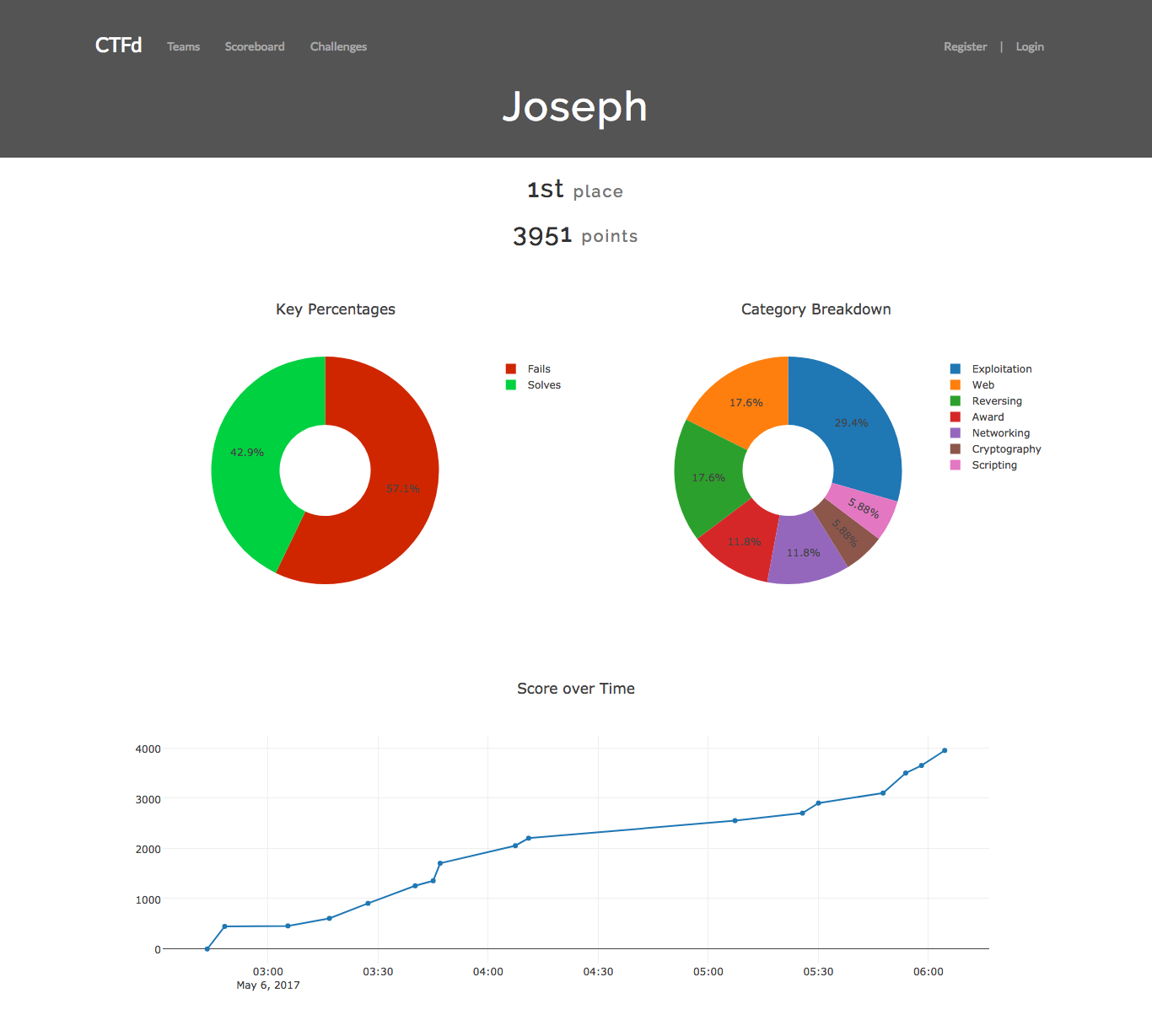 Track how quickly your users are solving problems
...and how often they're guessing
---
With easy to use visualizations, you can quickly infer the state of a team without getting into the nitty gritty.
Every team gets their own graphs containing their rate of correctness, category breakdown, and their score over time. Admins additionally can see how often each challenge is being solved and the overall state of the competition in a graph.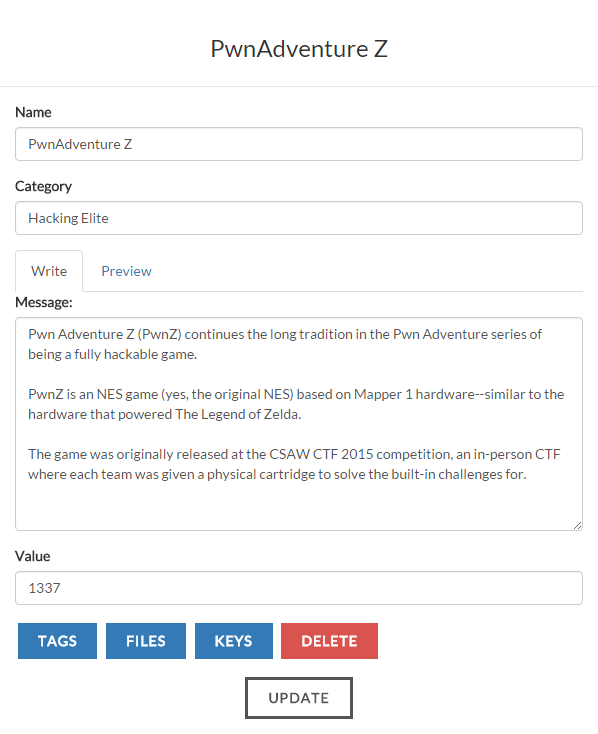 Easily add content and manage users from the built-in administration panel
---
The administration panel gives priveleged users the ability to manage teams on the fly. Send messages, edit team information, create new pages, add new challenges, and lots of other features are available to admins.
You can also customize CTFd with themes and plugins allowing for infinite customizability on a rock solid base that's been tested for years.
Managed hosting from $50 / month